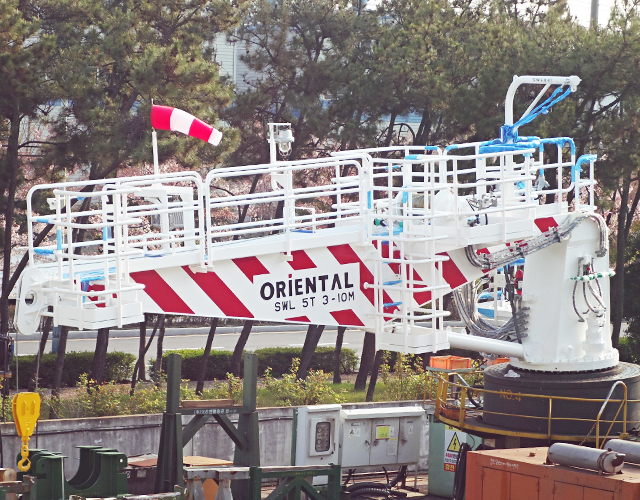 Offshore Crane
The Pedestal Mounted Offshore Crane, which is mounted on drilling facilities and drilling support facilities to support drilling, is designed and manufactured according to API-2C certification and the latest international specifications.
현재 회원님은 인터넷 익스플로러(IE) 11.0 이하 버전을 사용 중에 있습니다.
원활한 사용을 위해 크롬, 웨일, 엣지 등의 최신 웹브라우저를 사용하시기 바랍니다.
닫기