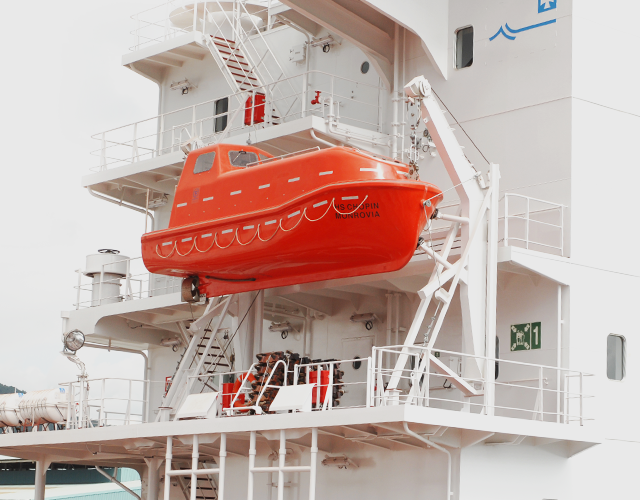 Life Boat Davit
Hinged Gravity Type, Life Boat Davit with Winch : The gravity drop type Davit, manufactured by OPCO, is installed on the side of the vessel, such as tank ships, BC, Ro-Ro ships, passenger ships and container ships, and is designed to descend lifeboats by no power. It is designed and built in accordance with SOLAS and MED (European) regulations.
Track Way Type, Life Boat Davit with Winch : OPCO's Track Way Davit is designed to help you deal with lifeboats mounted on ships that lack deck space, such as passenger ships and training ships, and is built and delivered by the customer's special request.
현재 회원님은 인터넷 익스플로러(IE) 11.0 이하 버전을 사용 중에 있습니다.
원활한 사용을 위해 크롬, 웨일, 엣지 등의 최신 웹브라우저를 사용하시기 바랍니다.
닫기